Relief for Mount Auburn Street
Prospects for long term improvement at this highly problematic intersection increased with the announcement of a major intersection study.
Read More»
Bowker and Back Bay Ramps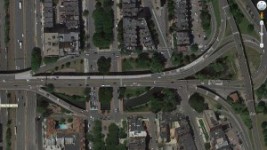 2013-4 Session Wrap-up
It was a very productive legislative session. We did get a lot done, but weren't able to reach some important issues.
Read More»
Sexual Child Abuse — SOL Reform
Preparing for Storm Surge
Newsletter Archives
You can view prior issues of Will's Senate office newsletter
at this link.
Reach Will any time
Cell phone: 617-771-8274.