The Early Retirement Package
The Governor's Early Retirement Incentive costs half a billion dollars more than a hiring freeze and has the potential to damage the essential missions of many state agencies.
Read More»
Realism in the State Budget
I was heartened by Governor Baker's effort to budget honestly for the costs that are hard to control in the state budget.
Read More»
Relief for Mount Auburn Street
Prospects for long term improvement at this highly problematic intersection increased with the announcement of a major intersection study.
Read More»
Bowker and Back Bay Ramps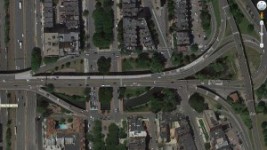 2013-4 Session Wrap-up
It was a very productive legislative session. We did get a lot done, but weren't able to reach some important issues.
Read More»
Sexual Child Abuse — SOL Reform
Preparing for Storm Surge
Newsletter Archives
You can view prior issues of Will's Senate office newsletter
at this link.
Reach Will any time
Cell phone: 617-771-8274.