The Harvard Station Busway Improvement Project is a state of good repairs project to maintain this MBTA bus station as part of the larger MBTA 5-year Capital Investment Plan. The primary goals of this improvement project are to repair the roadway, drainage, lighting, and walls of the Harvard Station Busway. This project began in June. Construction is roughly halfway complete, and the MBTA is fairly confident that it will be able to maintain its timeline for construction to be completed by late December.
Construction for this project was broken into two phases: the upper roadway tunnel, which runs Northbound and the lower roadway tunnel, which runs Southbound. Contractors have been working six days per week on double shifts to complete this project.
Construction on the upper tunnel is nearing completion. Updates include a new roadway, improved drainage, lighting, concrete repairs on the walls and ceilings, platform finishes.
The upper roadway has been laid.
New platforms finishes have been installed to increase accessibility.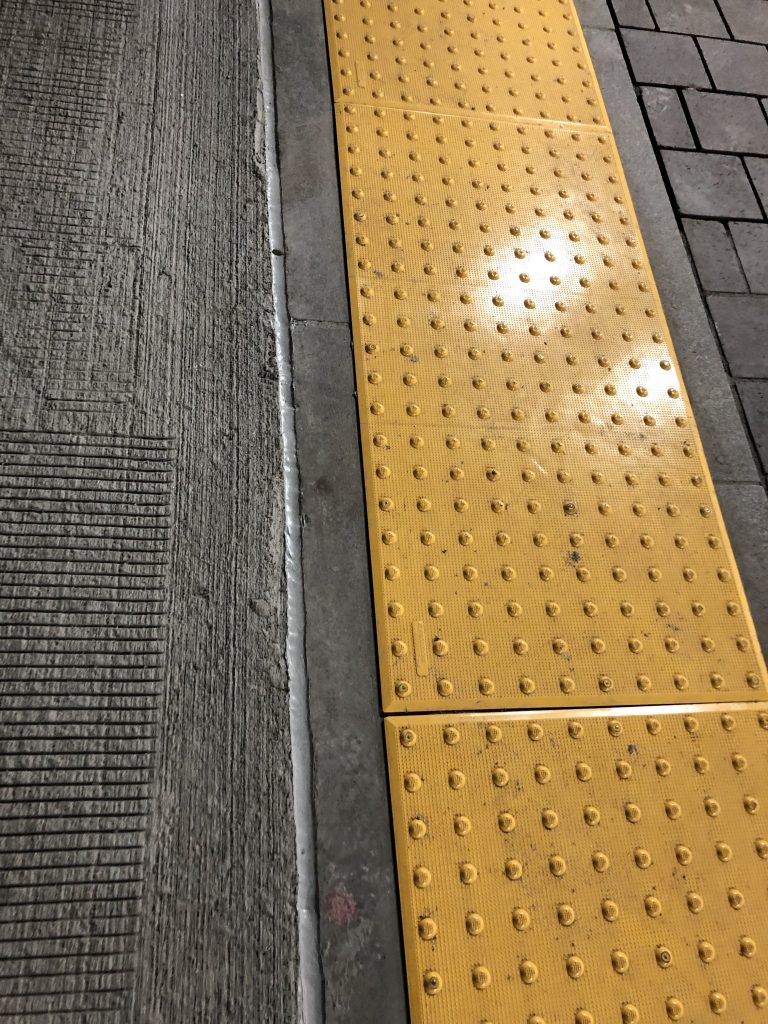 The drainage system has been updated, including new drains on the roadway.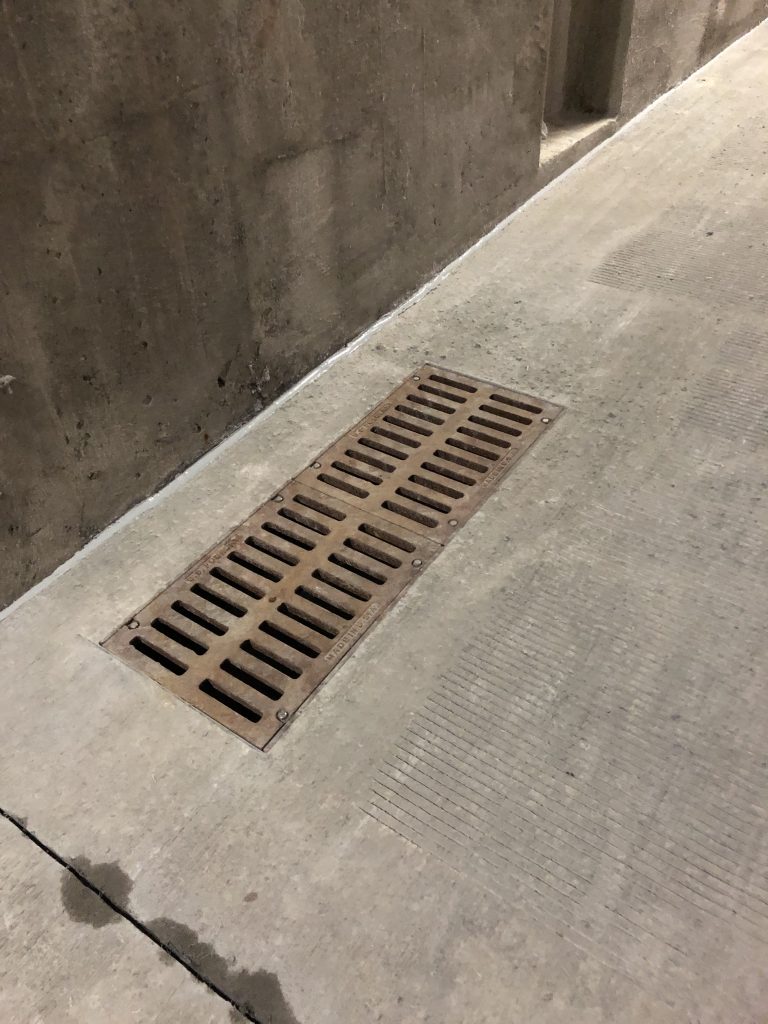 The most intensive part of the project has been the concrete work on both the walls and ceilings. In some areas, up to 8 inches of concrete needed to be chiseled away and replaced.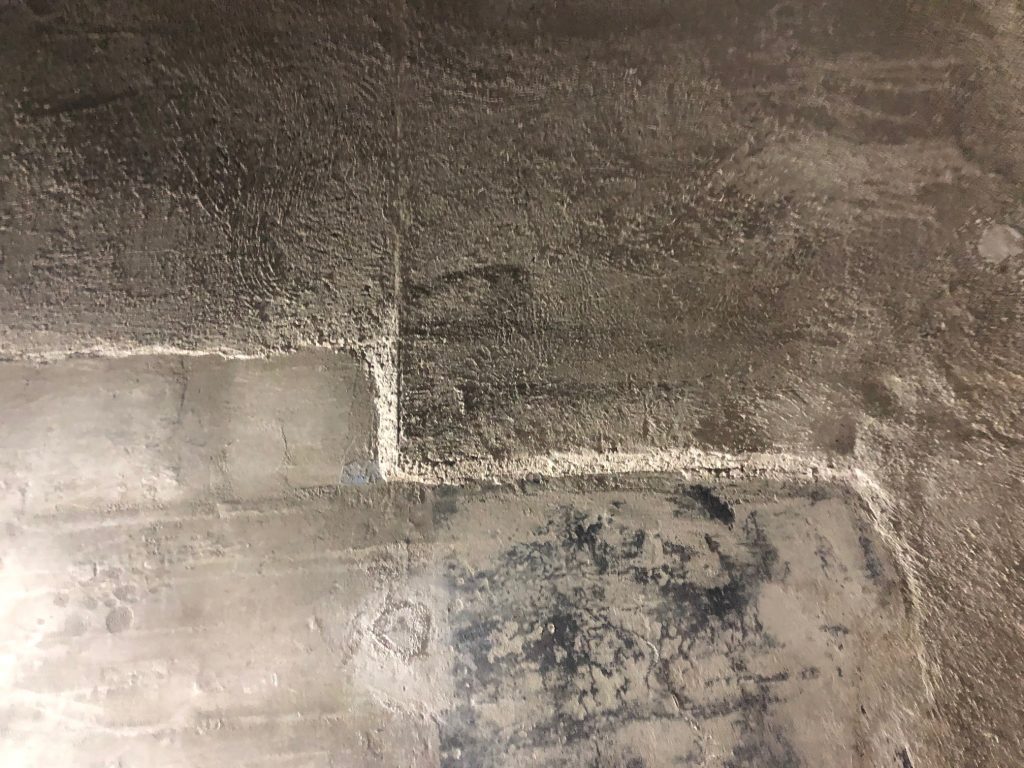 Part of this concrete work included restoring the columns in the tunnel separating the upper and lower roadways.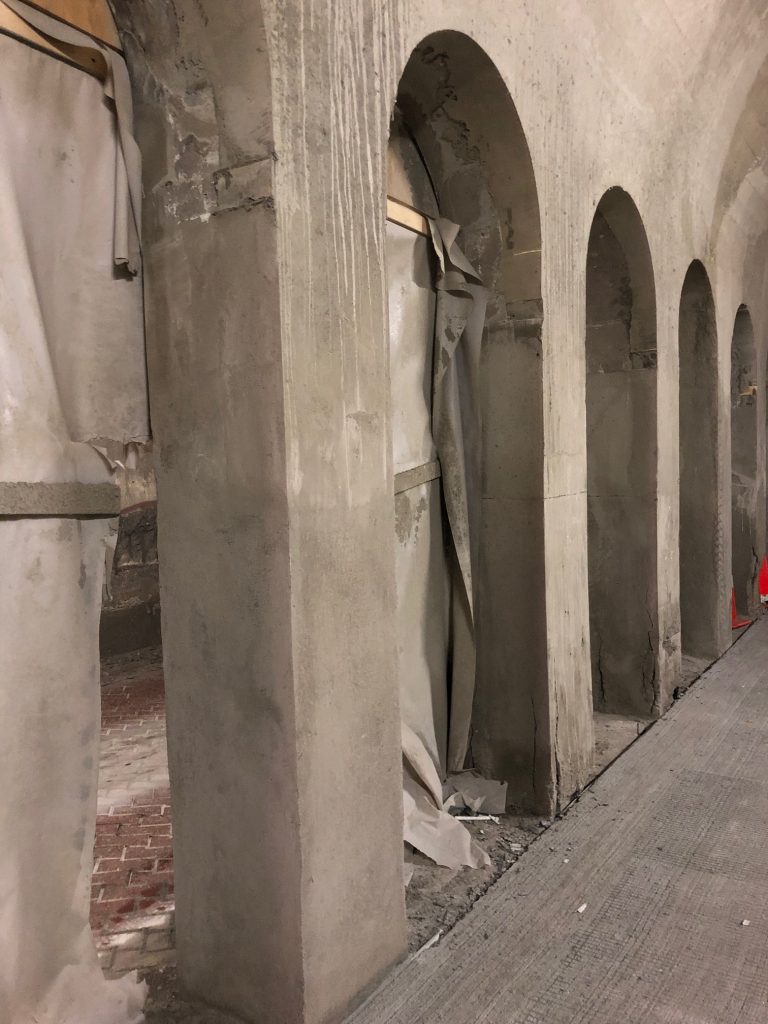 The tiles lining the side of the tunnel have also been restored, while the original tiles on the Harvard sign remain.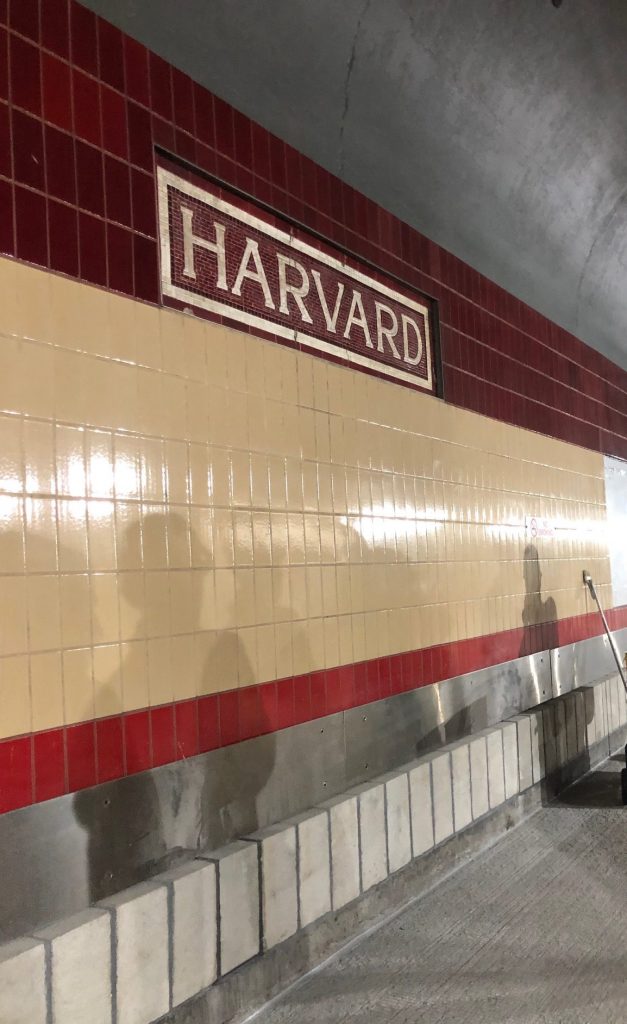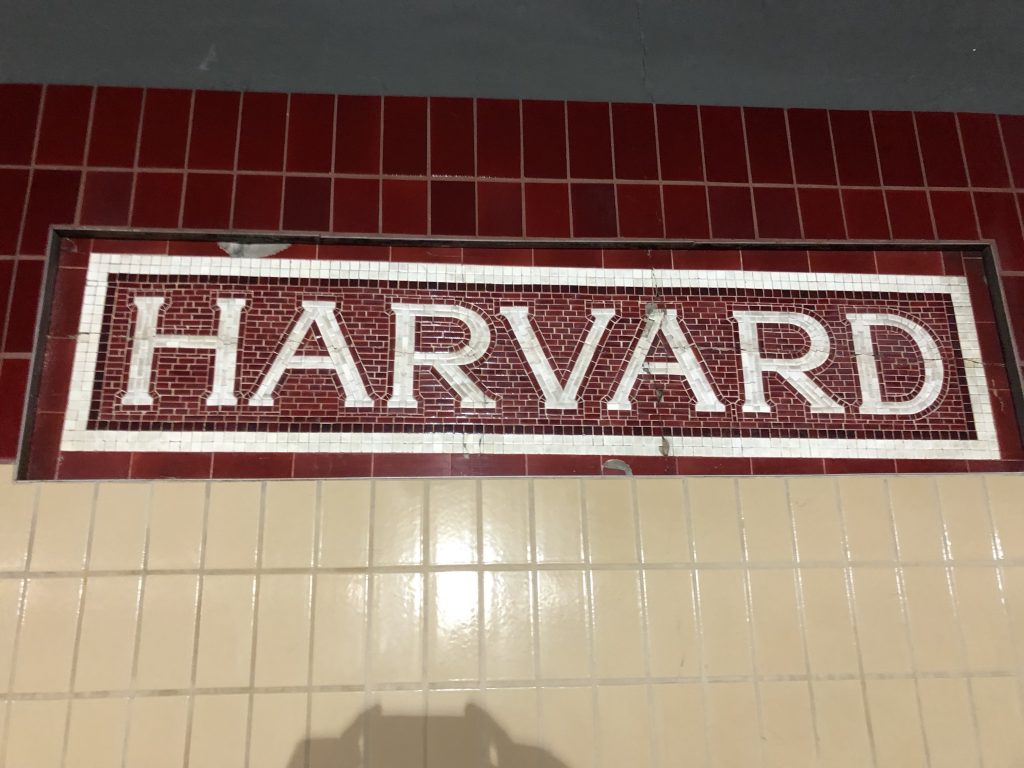 Electrical work in the upper tunnel is nearing completion. The new lights will be installed in the coming weeks as the last phase of the upper tunnel construction. Part of this installation will take place on the top roadway during non-service hours after the upper roadway is re-opened.
The construction team will transition into construction on the bottom roadway in the upcoming weeks. Construction plans on the lower roadway will mimic that of the upper tunnel: new roadway, new drainage, lighting, and concrete work on the walls and ceiling. The picture below shows the completed upper roadway (on the right) and the lower roadway that the construction team will begin working on (on the left).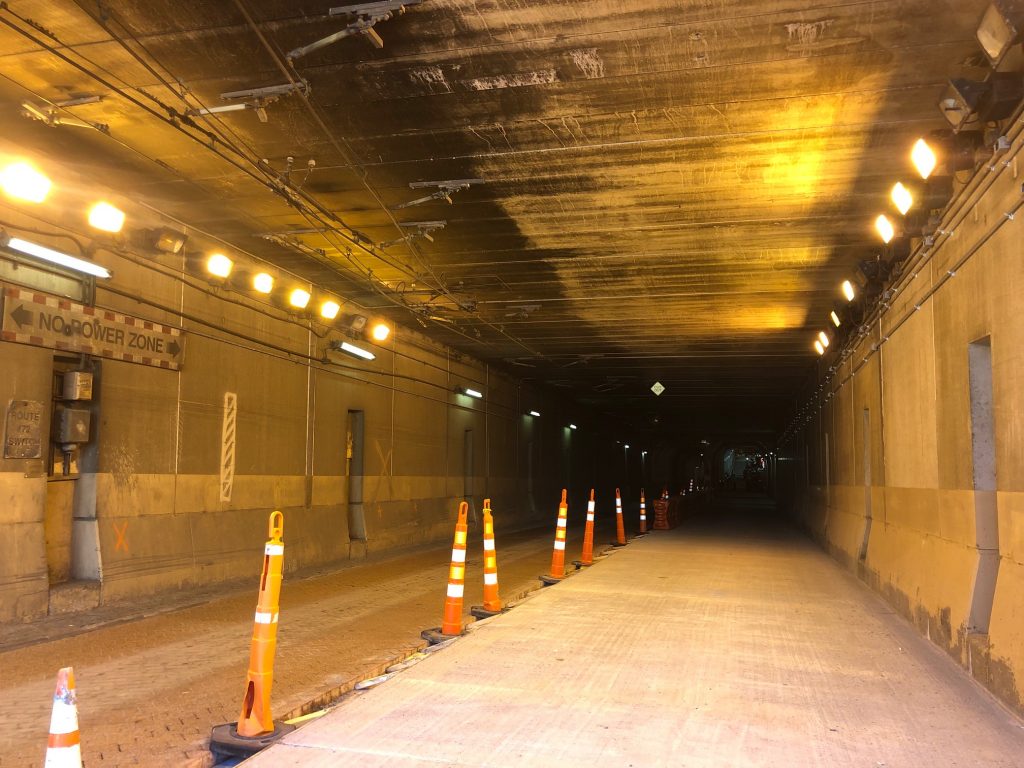 This construction project is approximately on time and construction on the lower roadway is set to finish in late December.
For more information on the project, please visit: https://www.mbta.com/projects/harvard-station-busway-improvements