Mark your calendars to attend this free public forum hosted by Sen. Brownsberger, Rep. Fox, Rep. Honan, Rep. Lawn, Rep. Livingstone, Rep. Moran, Rep. Rogers, and Rep. Rushing. We invite constituents from across the 2nd Suffolk and Middlesex District to attend.
Senate District Forum on
GMOS AND GMO LABELING
Tuesday, October 20
7:00-9:00 PM
Watertown Middle School Auditorium
68 Waverley Avenue, Watertown
This forum will provide substantive information on the science, economics, legal and regulatory frameworks, and health/environmental impacts of GMOs. The evening will feature a panel of four professors:
Dr. Sean Cash, Tufts University: Economic and Regulatory Aspects of Labeling
Dr. Sheldon Krimsky, Tufts University: Right to Know
Dr. James Tillotson, Tufts University: History of Agricultural Technology
Dr. Elizabeth Vierling, UMass Amherst: Science of Meaningful GMO Labeling
Following presentations by each of the panelists, there will be time for audience questions and comments.
More Information
If you have questions, please call 617-722-1280, email barbara.miranda@masenate.gov, or post a comment. Please share the flyer below to spread awareness of the forum.
Legislation on GMOs
You may be interested to know that there is a bill currently before the legislature, H.3242 An Act establishing the genetic engineering transparency food and seed labeling act, that is supported by all the representatives hosting this forum. This bill was heard before the Joint Committee on Environment, Natural Resources and Agriculture on September 22.
Speaker Bios
We share these bio statements from each of the panelists. A full profile may be viewed at the link on each name.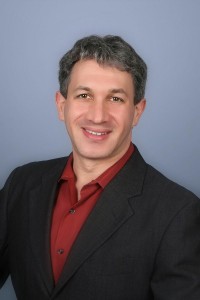 Sean Cash, PhD is an Associate Professor at the Friedman School of Nutrition Science and Policy at Tufts University with expertise in the economics and policy of food, nutrition, and the environment. His research focuses on how food, nutrition, and environmental policies affect both producers and consumers.  Ongoing and recent projects in this area include the efficacy of food label and price interventions as public health and environmental tools, including linkages to disease incidence; economics aspects of obesity; economic barriers to adherence to diabetes treatments; children's food choices in commercial and school environments; the role of agricultural policies on nutrition; how consumers value social aspects of food relative to other attributes; and how point-of-sale health messaging impacts consumers' demand for food.  He also conducts research in the areas of environmental regulation and resource conservation.  Dr. Cash has been involved extensively in policy and public-facing work, including testimony on childhood obesity interventions to the Canadian Parliament and service on a National Academy of Sciences panel on invasive species impacts of food trade.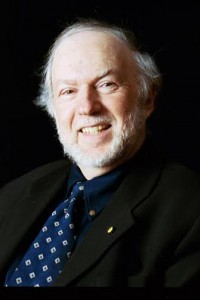 Sheldon Krimsky is Lenore Stern Professor of Humanities and Social Sciences in the Department of Urban & Environmental Policy & Planning in the School of Arts & Sciences and Adjunct Professor in Public Health and Community Medicine in the School of Medicine at Tufts University. He received his BS and MS in physics from Brooklyn College, CUNY and Purdue University respectively, and an MA and PhD in philosophy at Boston University. His research focuses on the linkages between cience/technology, ethics/values and public policy. He has authored 14 books and over 200 papers and reviews that have appeared in: JAMA, Nature, Nature Genetics, Nature Biotechnology, Nature Medicine, American Journal of Bioethics among others. His books include: Genetic Alchemy; Agricultural Biotechnology & the Environment; Biotechnics & Society, and The GMO Deception. Professor Krimsky served on the National Institutes of Health's Recombinant DNA Advisory Committee from 1978-1981. He was a consultant to the Presidential Commission for the Study of Ethical Problems in Medicine and to the Congressional Office of Technology Assessment. He is Board member of the Council for Responsible Genetics.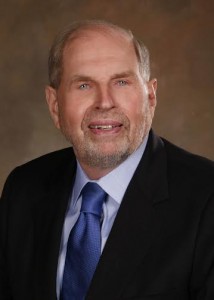 Jim Tillotson is professor of food policy and international business at Tufts University's Friedman School of Nutrition Science and Policy. Prior to returning to the academic world, he worked in industry, holding various research and development positions in the food and chemical sectors. His professional interests are on the influence of social, technological, economic and political factors on the food supply and food policy. Professor Tillotson teaches courses dealing with the global food business and the public policies of food. His education is in behavioral sciences (Harvard A.B. '53), biology (Boston University M.A. '56), food science and technology (Massachusetts Institute of Technology PhD '64), and business administration (Un. of Delaware M.B.A. '69).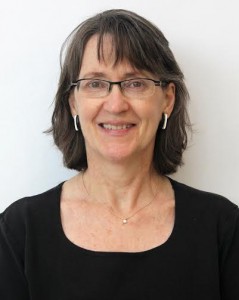 Elizabeth Vierling joined the Department of Biochemistry and Molecular Biology at UMass Amherst in 2011 after 25 years at the University of Arizona. In 2008 she was named a Regents' Professor, the top honor for UA faculty, and in 2013 she became a UMass Distinguished Professor. From 2008 – 2010 she was a Program Officer in the BIO/MCB Division of the National Science Foundation. A 1975 graduate of the University of Michigan, she received her PhD from The University of Chicago. Awarded a Guggenheim Fellowship in 2000, she is a Fellow of the American Association for the Advancement of Science and the American Society of Plant Biology, and in 2007 earned Germany's prestigious Alexander von Humboldt Senior Research Fellow Award. Professor Vierling has authored over 100 publications in top-tier basic science journals, has been an organizer and plenary speaker at national and international conferences and served on prestigious editorial boards, advisory boards and grant review panels. She teaches undergraduate and graduate students, and has sponsored high school students and teachers in her laboratory.
Event Flyer
Please share this event flyer to spread awareness of the forum.