A few weeks ago I toured the Fenway with one of Senator Brownsberger's constituents who uses a wheelchair to get around. They wanted to show me some of the barriers to accessibility which exist on DCR managed infrastructure. We primarily looked at sidwalks and curb cuts on our walk represented by the loop in blue on the map below.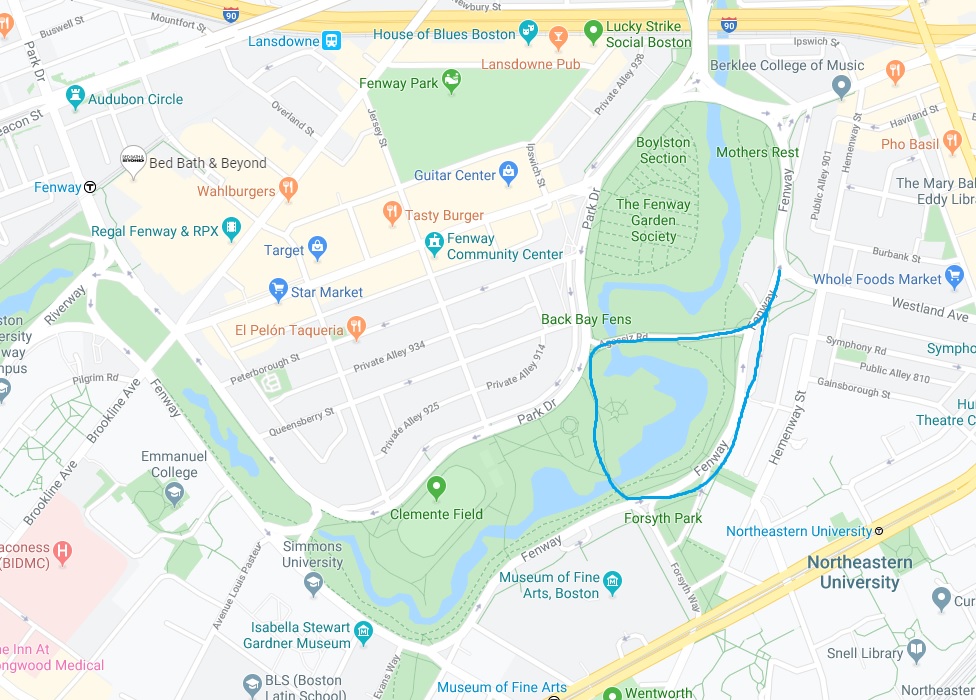 I have listed some of the conditions that we observed below. We would like to develop an inventory of all locations which present barriers to accessibility in on DCR sidewalks and roads in the Fenway in the area detailed on the map above. The DCR is responsible for most of the sidewalks on Park Drive and The Fenway which are adjacent to the parkways. The paths and walkways on the interior of the park are managed by the City. If you know of the locations of other issues, please feel free to post them in the comments below. We will present this list to DCR for repair.
Curb cuts at the exit of the carriage lane at The Fenway near Westland are too steep and have a too big of a lip to be useful.
The curb cut on the north side of the exit of Agassiz Rd has a large bump where the asphalt meets the ramp. The curb cut on the south side is too steep to be useful. Image below.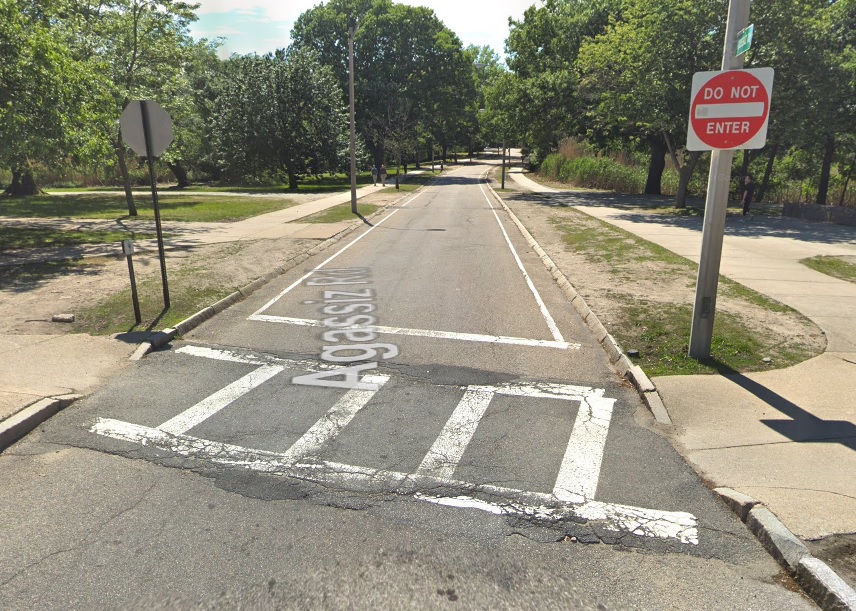 On Agassiz itself, and visible in the screenshot above, the stone dust path ends abruptly on both sides, with no curb cuts available to cross the road.
On either side of the crosswalk of the newly installed ramps at the entrance to the carriage lane in the vicinity of 84 The Fenway, there is a large drop from the ramp to the asphalt of the road. Image of the north side below.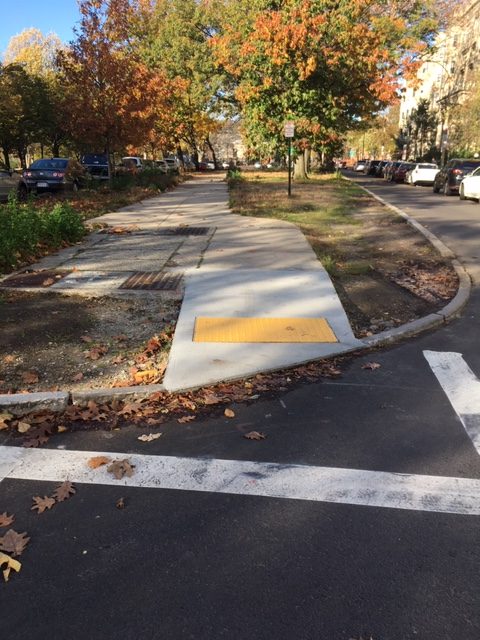 On either side of the crosswalk just north of the Emerald Necklace Conservancy headquarters, there are issues with the ramps. The ramp on the west side of The Fenway is too flat, causing it to retain water and debris, image below. The ramp on the east side is very uneven and was constructed without a landing.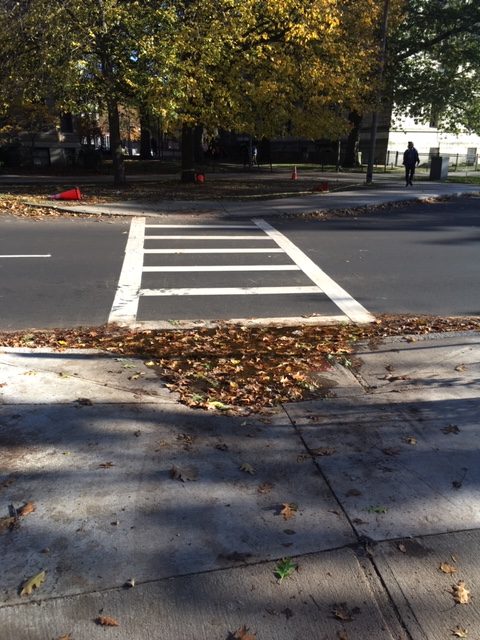 Very flat ramps across from 61 Park Drive, catch debris and sand.
These observations were from a relatively short around the park, please add anything else which you believes warrants attention from DCR in the comments below.