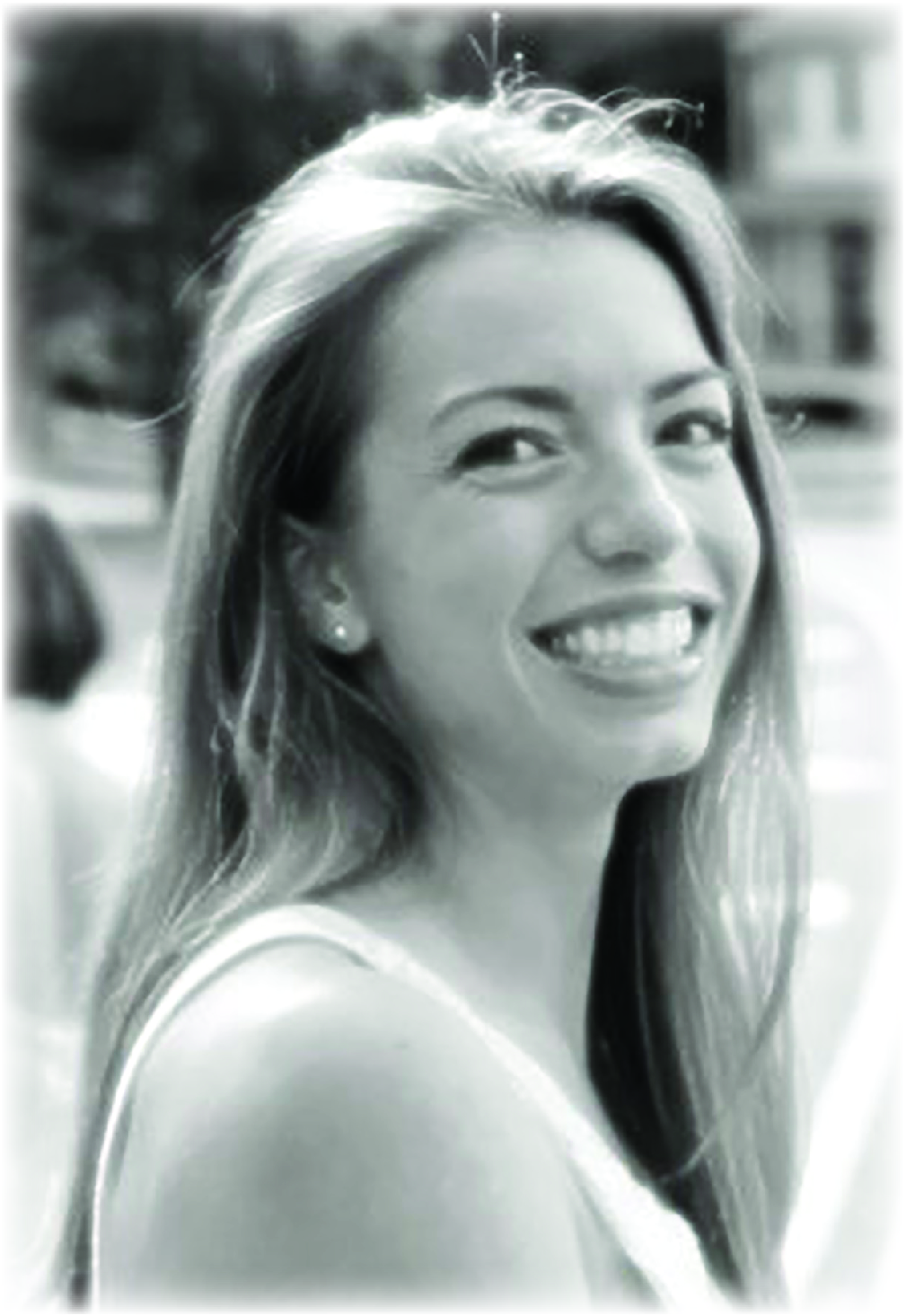 I met Martha and Ivan Warmuth last summer outside a street safety meeting at the Boston Public Library. Becca Wolfson, the Executive Director of the Boston Cyclists Union, introduced them to me as the parents of the young woman who had been killed recently by a duck boat in Boston.
They came to my office a few days later and talked about what had happened – how their daughter Allison was doing nothing wrong, how she had been stopped on her scooter at a red light on a beautiful sunny day, and how a duck boat had come up behind her and struck and killed her when the light turned green. They explained that she had tried to get out of the way but just couldn't move fast enough.
I learned that they had three daughters roughly the same ages as my three daughters. Allison, their middle daughter, was in her mid-twenties and off to a great start. They brought a picture.
They explained how dangerous the duck boats are – with their long bows, they have a huge blind spot in front of them. They brought graphics illustrating just how hard it is for a duck boat driver to see ahead of them. They explained how the drivers often divide their attention between entertaining the tourists and paying attention to the road. They awed me with their composure as they explained the tragedy in detail that took my own composure from me.
It became clear that protecting other people from what had befallen their daughter had become their mission and that success in that mission could help transform their grief. I agreed in that first meeting to file legislation to help.
There wasn't much time left in the session and that week we drafted and filed a bill to require the installation of blind spot cameras and collision detectors on tour vehicles and also to require a separation of duties between drivers and tour guides.
A number of my colleagues joined me in sponsoring the bill and the joint Transportation Committee took it up promptly.
We initially drafted the bill to apply to all tour operators, not just duck boats. We let the tour operators know what we were doing and invited them to engage with us on how to improve the bill.
That led to a visit to a huge parking lot in Charlestown where the operators arrayed samples of all of the flavors of tour vehicles operating in Boston. We entered each and saw the road from the perspective of the driver. That exercise made clear that the duck boats were uniquely unsafe – visibility was much better in all of the other vehicles.
The Transportation Committee produced a bill that was focused on duck boats in particular and both branches took it up and passed it – the Senate first and, later in the fall, the House, where Rep. Livingstone carried it.
The Warmuths helped move it along, meeting with key decision makers at every stage – very effective advocates: They had undisputable standing and also a complete command of the facts.
While the legislation was pending there were a couple more duck boat accidents, mercifully non-fatal. It became clear to the major duck boat operator that they should get ahead of the issue. They voluntarily committed to implement the changes required by the legislation – the safety equipment improvements and the driver/tour-guide separation. Adding the separate tour guide is a huge transformation in their work force and they deserve credit for moving forward on it.
We got a lot done in the last session, but the duck boat law stands out for me emotionally – it makes Boston safer, but more than that, gives a little bit of positive meaning to the otherwise completely wasteful death of a fine young woman in her prime.
From the Warmuths
We are so thankful to Senator Brownsberger for spearheading this legislation. His concern and effective quick action were always amazing to us. Senator Brownsberger, the other legislators, and Governor took a very dark story in our lives and turned it into something positive for the improved safety of the people. While it would be best to have these huge vehicles off the streets entirely, this bill is a giant step in the right direction. People of the Commonwealth can be so proud of their representatives for setting a standard for many others states across the country where this style of vehicle still operates unsafely.
Update — Settlement by District Attorney Conley, December 15, 2017
District Attorney Conley issued the following press release. He has adopted a settlement agreement with the duck boat operator that adds some additional useful measures to the main changes that were already in place as a result of our legislation.
BOSTON, Dec. 15, 2017—Suffolk County District Attorney Daniel F. Conley today announced that he had reached a compliance agreement with Boston Duck Tours Ltd. and one of its drivers that will help to prevent collisions like the one that claimed the life of 28-year-old Allison Warmuth last year.

"The enhanced safety measures set out in this agreement reduce driver distraction and increase the safety of vulnerable road users on scooters, mopeds, and bicycles," Conley said. "This is a fair result that incorporates significant input from Ms. Warmuth's family and leaves all our options on the table in the event of noncompliance."

The agreement was finalized Monday and reflects more than a year of factual investigation and legal analysis by Suffolk prosecutors. Under its terms, Boston Duck Tours Ltd. has made or will soon make significant technological and personnel changes to improve the safety of its amphibious vehicles on Boston's roadways.

Boston Duck Tours Ltd. has already added a second employee to each duck boat during each tour, so that operators will no longer be distracted by the additional duties of delivering a sightseeing monologue. The company has also installed cameras capturing the area immediately in front of each duck boat, equipment to record and maintain that footage, monitors to display th footage for drivers, and proximity sensors to the front and rear of each duck boat to notify operators when the vehicle is within two feet of any object.

The company has already instituted personnel changes that include:

Obtaining RMV reports for all employees who operate duck boats and updating those reports annually;
Not hiring or employing any operator with two or more moving violations in any calendar year during his or her employment or the 10 years prior to employment;
Not hiring or employing any operator with five or more moving violations in any 10-year period, with possible exceptions if the 10-year period concluded more than 15 years prior to application or employment; and
Requiring all operators to attend a safe driving course annually.
Boston Duck Tours will also institute personnel changes, effective immediately, that include:
Not hiring or employing any operator at fault for three or more collisions in any five-year period;
Not hiring or employing any operator convicted of a felony connected to or associated with the operator's driving record; and
Requiring safety re-training for any operator who, while operating a duck boat, receives a traffic citation known to Boston Duck Tours Ltd. or is at fault in a collision known to Boston Duck Tours Ltd.

Additionally under the agreement, Boston Duck Tours Ltd. will contract with an independent vehicle engineering firm to review compliance with the terms of the agreement and provide a written report on the functionality of the sensors, cameras, monitors, and recording system each year through 2022. Should the independent reviewer offer any recommendations as to modification to those components, Boston Duck Tours Ltd. has agreed to implement them.

Boston Duck Tours Ltd. further agreed to modify its tour routes each April 30 through 2022 to avoid the area where Allison Warmuth was killed on that date last year and to make a $5,000 donation to the nonprofit Livable Streets Alliance.

Finally, Boston Duck Tours Ltd. agreed to bar the employee who struck and killed Allison Warmuth from employment as an operator on any of its duck boats, and that operator agreed not to appeal the civil citation issued to him by Boston Police in connection with that collision.

If Boston Duck Tours Ltd. and the operator comply with their obligations under the agreement, then Suffolk prosecutors will take no further action to bring charges against the company and/or the operator who struck Warmuth as she and a friend rode her 2014 Cali Classic scooter near the corner of Beacon and Charles streets on April 30, 2016. Warmuth suffered fatal injuries; her friend rolled out of the larger vehicle's path and was not physically injured.

In considering this resolution, Conley said, prosecutors considered the relative strengths and weaknesses of evidence admissible at trial, the likelihood of success in light of other motor vehicle homicide prosecutions in Massachusetts, the maximum penalties of a $3,000 fine or house of corrections time available on conviction, the penalties actually imposed by judges in similar cases, and the prospective benefits of the safety and personnel policies the agreement would put in place.

Together, those factors weighed in favor of negotiation. If at any time before 2022 Boston Duck Tours Ltd. intentionally violates any substantive term of the agreement, however, Conley's office maintains its authority to seek criminal charges.

Assistant District Attorney Adrian Bispham led the investigation into Warmuth's death and the legal analysis of potential charges. Anite Cetoute was the victim-witness advocate assigned to the case.