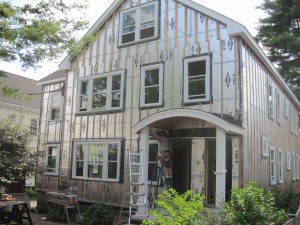 The Brownsberger two-family in Belmont is the cover model for the January 2013 issue of Home Energy Magazine.
For the second year in a row we have achieved total building energy use roughly 85% below (i.e., 15% of) the New England per person average, below Thousand Home Challenge Levels.
Read the full text of the recent article here. For additional resources on home energy reduction, see my clean energy page.