I had a fascinating visit a couple of weeks ago to the Green Line Maintenance Yard in Newton. They roll cars in on a track extension and inspect them and perform routine maintenance from an underground trench. If the cars need heavier maintenance, they can roll them onto a special track and lift up the chassis on blocks.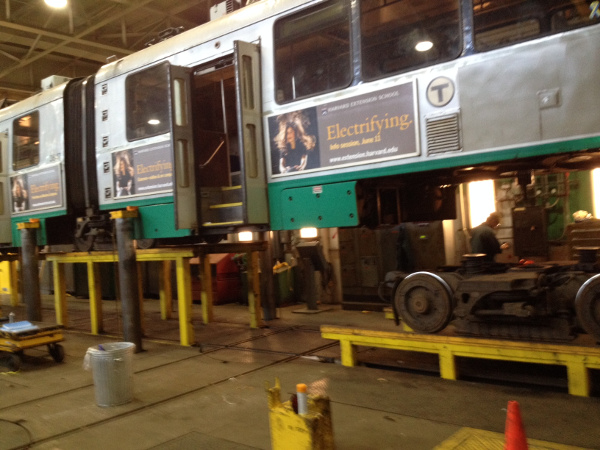 Once the car is up on blocks, the self-contained drive units can be removed for maintenance at a separate work station.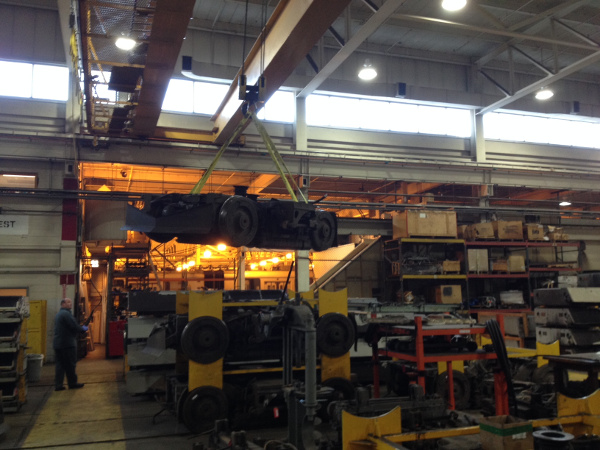 The cars come apart into discretely maintenable units and the yard staff consists of specialists in maintenance of those units. There is a station for the wheels — where a special grinding mill allows them to keep metal wheels in round while shaving the absolute minimum possible amount off the wheel. They have specialists in the drive train, in the brakes, the air conditioners, the solid-state driver controls, the electronic communications.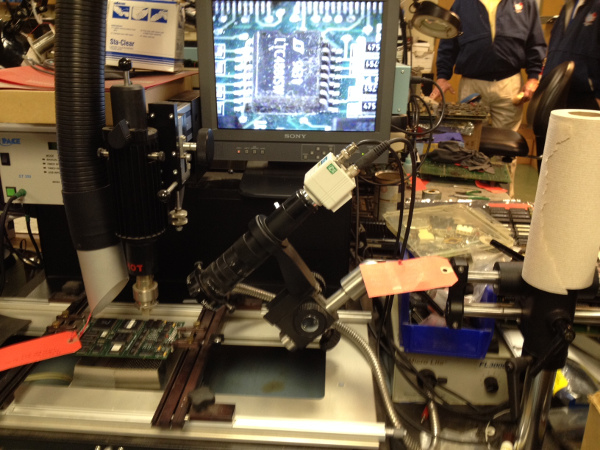 At each of those stations, you have seasoned engineers who take considerable pride in their work. They have built specialized shop tools to support the repetitive maintenance tasks that essentially only they can do. Many of the components are 20 or 30 years old and there is no ready market for replacement parts. So the engineers have to fabricate what they need.
I walked the facility with the head of the Carmen's union and met many of the staff. All were eager to explain the techniques they use to keep the cars running and preserve service quality. I learned a lot. Their commitment was inspiring. At the same time, the visit was a reminder of how old our fleet is — through extraordinary diligence we are squeezing extra years out of some very old equipment. I've heard similar impressions from others who have visited other T maintenance facilities.
Ironically, space constraints on maintenance and storage are a principal barrier to expanding fleet size (which, in turn, constrains service improvement). That is why I added language to the recent transportation bond bill explicitly authorizing spending to expand maintenance and storage space.