A big part of the Trapelo Road project is the installation of storm drains.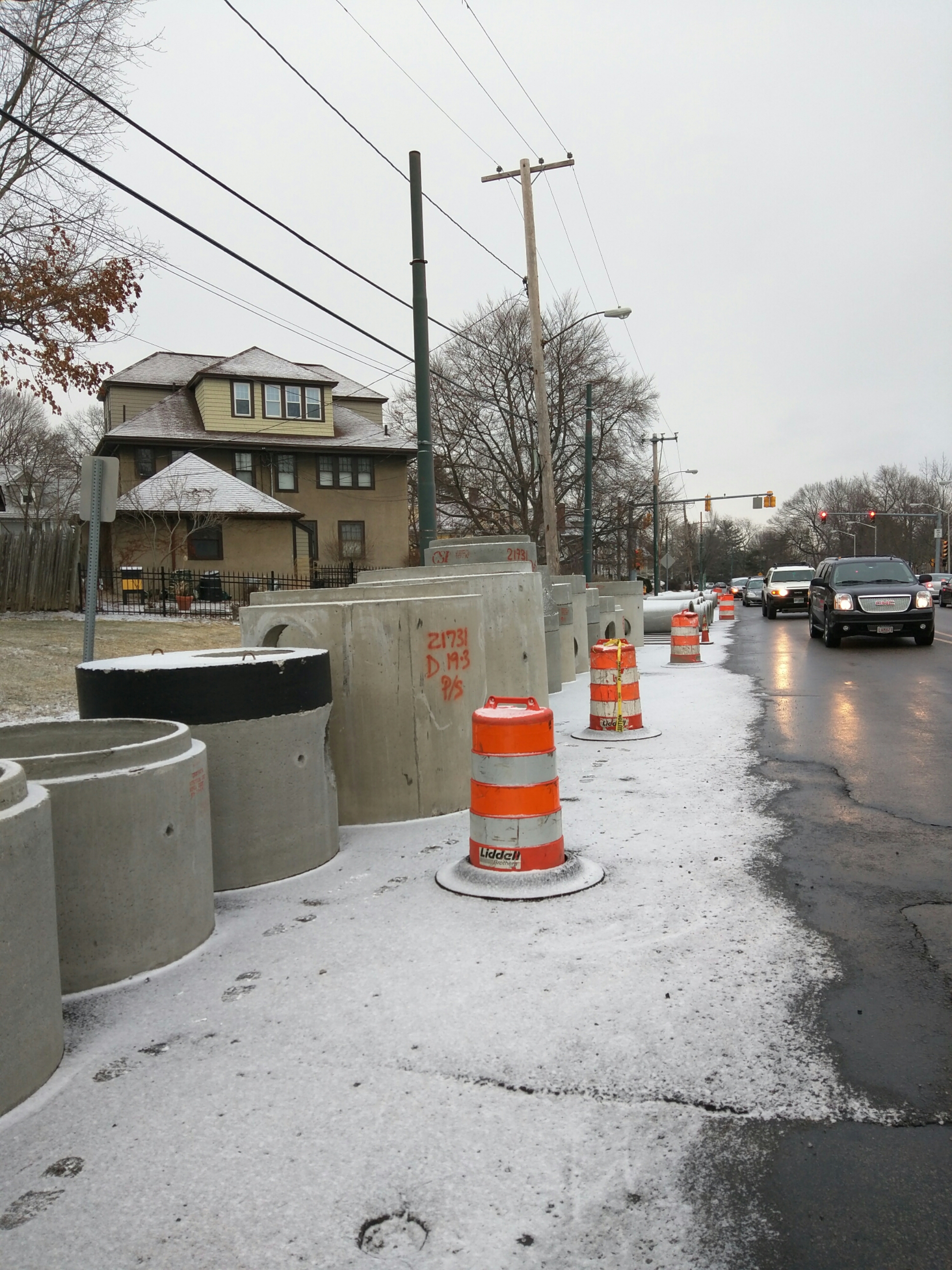 At the relatively high elevation of Cushing Square, the storm drain needs to be installed under where the old trolley tracks are. That means ripping the old tracks up for a few hundred feet.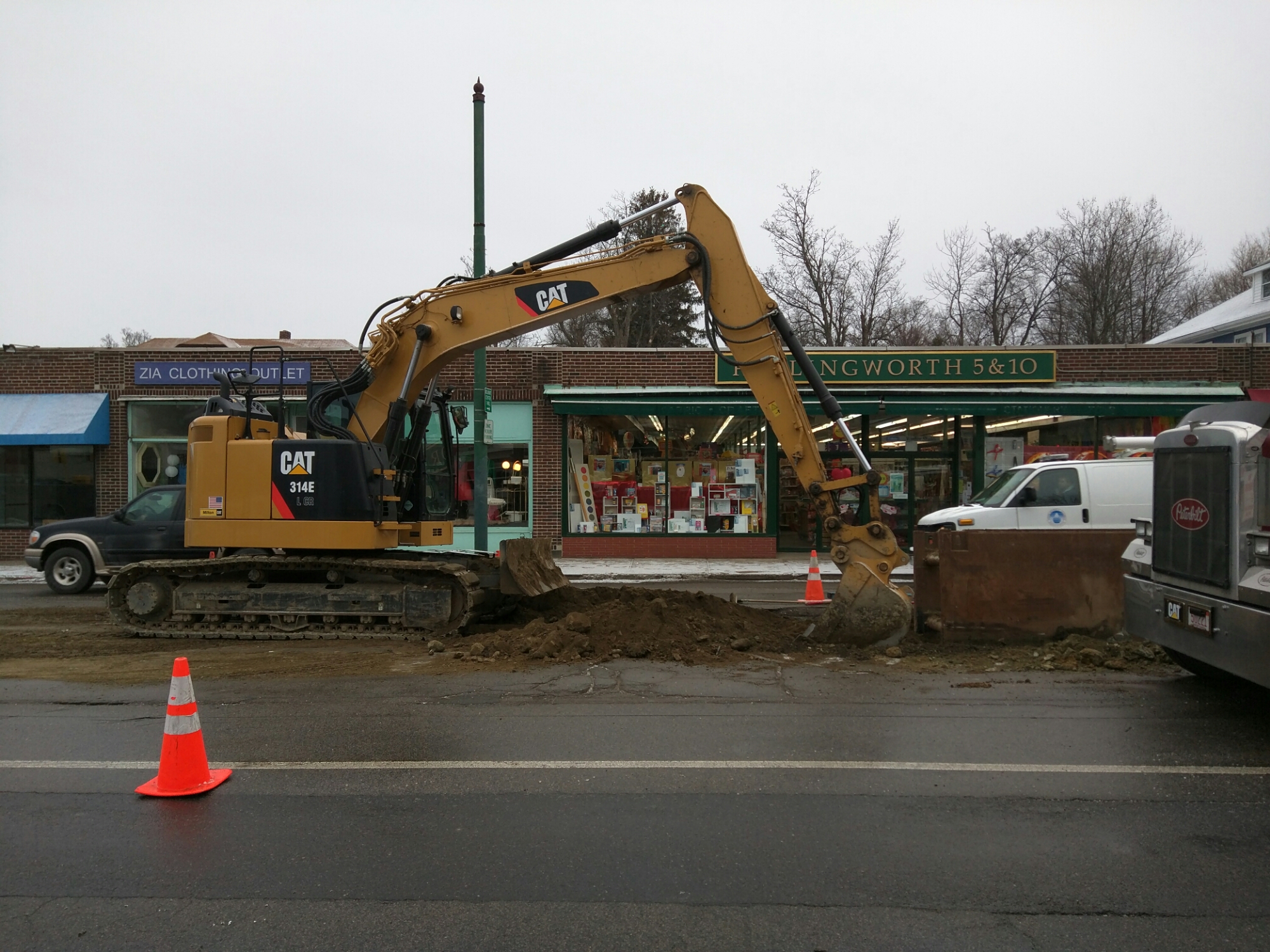 That is the work that has been congesting traffic and disrupting bus service lately. It should get better as the work moves beyond the center of the intersection in Cushing Square.
Posted from WordPress for Android