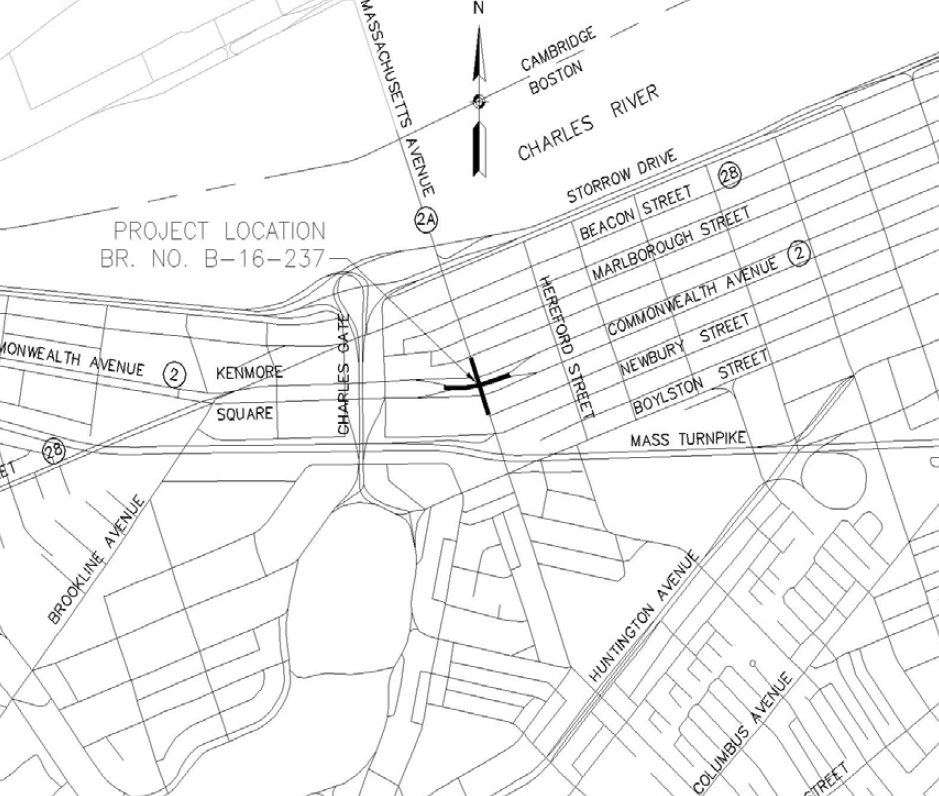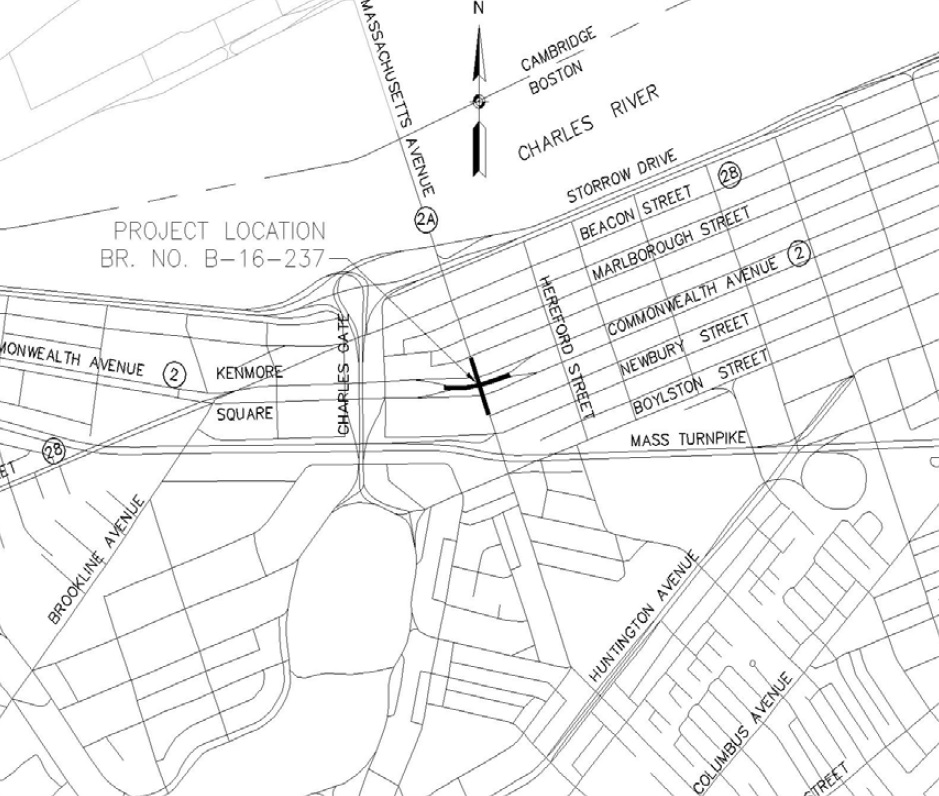 MassDOT hosted an informational meeting about the proposed Mass Ave-Comm Ave bridge replacement project.  Below is a brief description of the proposed project:
The proposed project consists of replacement of the bridge carrying Massachusetts Avenue Over Commonwealth Avenue in the Back Bay, Boston. The work is planned to be performed using accelerated bridge construction techniques during a long weekend in the summer of 2016. Leading up to the bridge replacement weekend, utilities will be relocated off the bridge in 2015 and early 2016. The existing walls along Commonwealth Avenue will be repaired and reconstructed. The completed project maintains existing bike lanes on Massachusetts Avenue and Commonwealth Avenue.
For more detailed information you can find the handout from the meeting here.
Andrew Bettinelli
Legislative Aide
Office of State Senator William N. Brownsberger