OK, it's late on a friday, and a hurricane is bearing down on us, and no one wants to hear about traffic safety, but here goes anyway.
Who's already got the safest roads in the world? Guess  what… WE DO!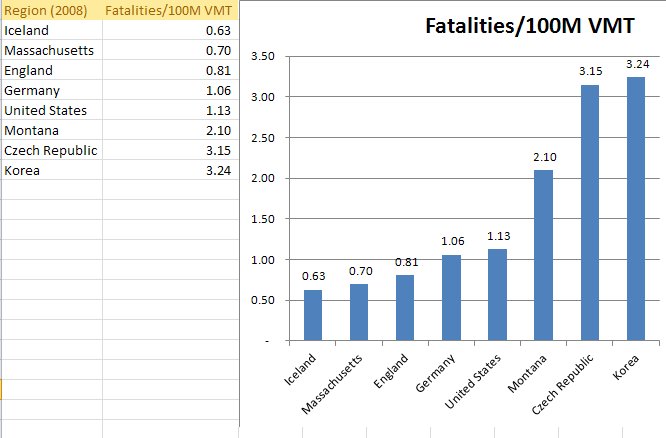 [The original, more confusing graph has been removed (8/28/2011 ..RC]
(US State with the lowest fatalities)– that's us, 0.7 in Massachusets. Next comes England (0.81) and Germany (1.06). OK, Iceland beats us by a bit (.63), but the fact is that Massachusetts is just about the world leader in traffic safety.
That's something to cellebrate.
It's also something to think about as we consider ill-advised plans like
H.918 a general authorization for cities, towns or political subdivisions to set up red-light cameras and speed cameras.
H.1799 a similar authorization for "automated road safety camera systems."
Sometimes it's just better to leave things alone – Red light cameras increase rear-end collisions, why endager our safety record for the potential of a couple bucks?
For those of you still inclined to cite death and dismemberment on the highways, please see the following (also, just a reminder, this historically low fatality rate is brought to you in part by RAISING THE SPEED LIMIT on our highways! (See 1995) — Speed Kills? Don't think so… Time for a new slogan. Speed Saves lives.
Everyone enjoy the Hurricane, hopefully it's only about as memorable as the earthquake.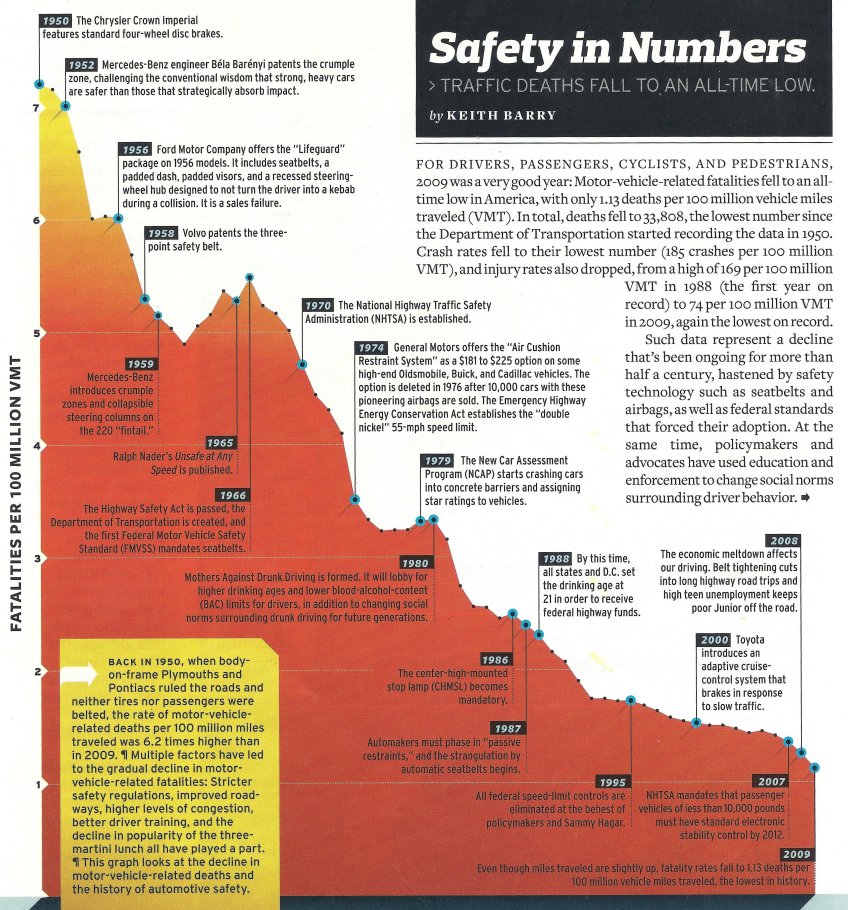 How does this compare with other forms of transportation?

[note – 2009 was a bad year for air travel, 2008 is more historically representative]
Getting what you paid for?