The drop box for September 1 Primary ballots is located on the little street that runs between Town Hall and the Library, Thaxter Street.
It is still the library book drop off box but is doubling as as an official ballot drop box.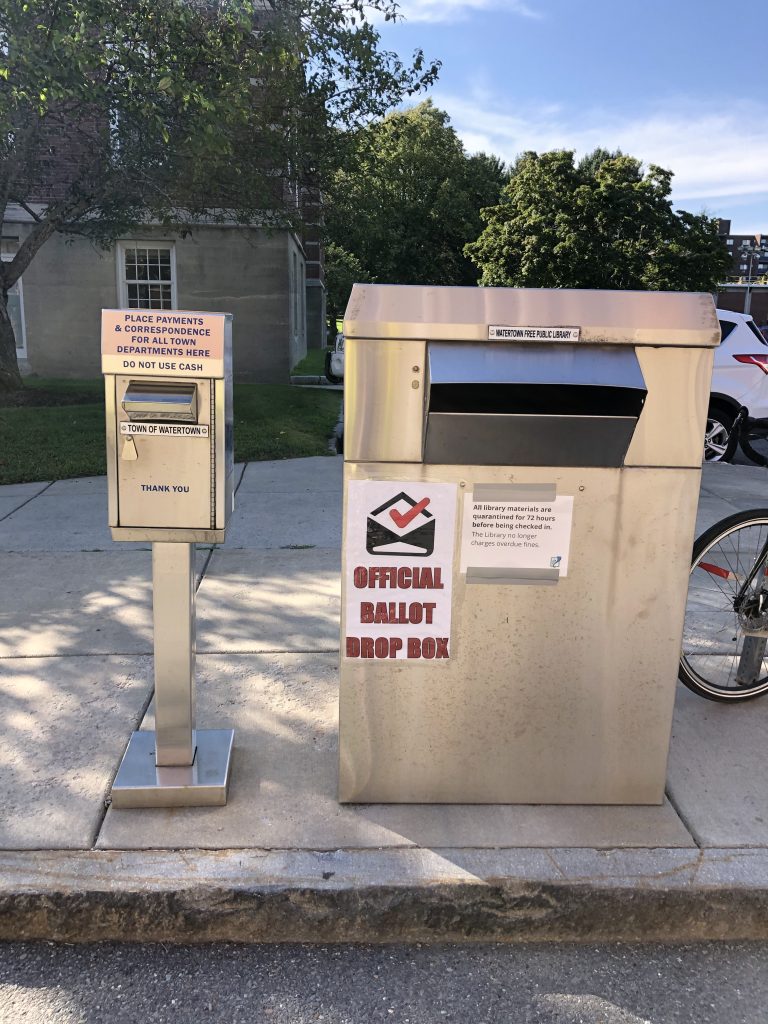 During business hours, there is another drop box inside town hall.