In 1993, the Supreme Judicial Court mandated that the state equalize education spending across districts, so that all children would have access to a good basic education. Since then, state aid has shifted from an even balance of general government aid and education aid towards a heavy emphasis on education aid. The education aid formula sends much more to poorer communities. The "Additional Assistance" program, a general government aid program which was not so heavily oriented to equalization of wealth, has slowly been phased out. In 2010, Additional Assistance was merged with the lottery distribution and relabeled Unrestricted General Government Aid.
Starting in 2006, an effort was made to bring up all education aid to all communities, so that even the wealthier communities got at least 17.5% of their basic education costs from the state.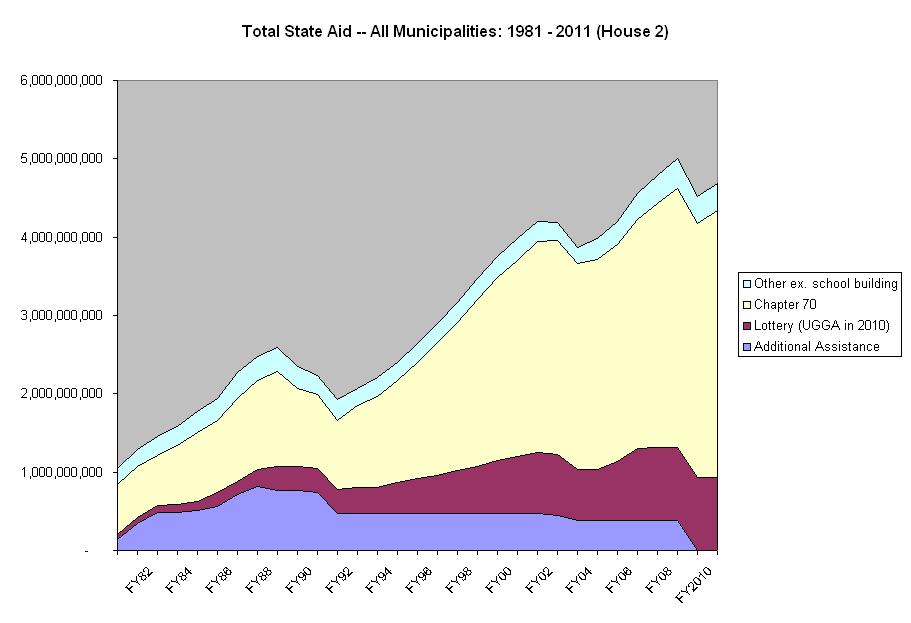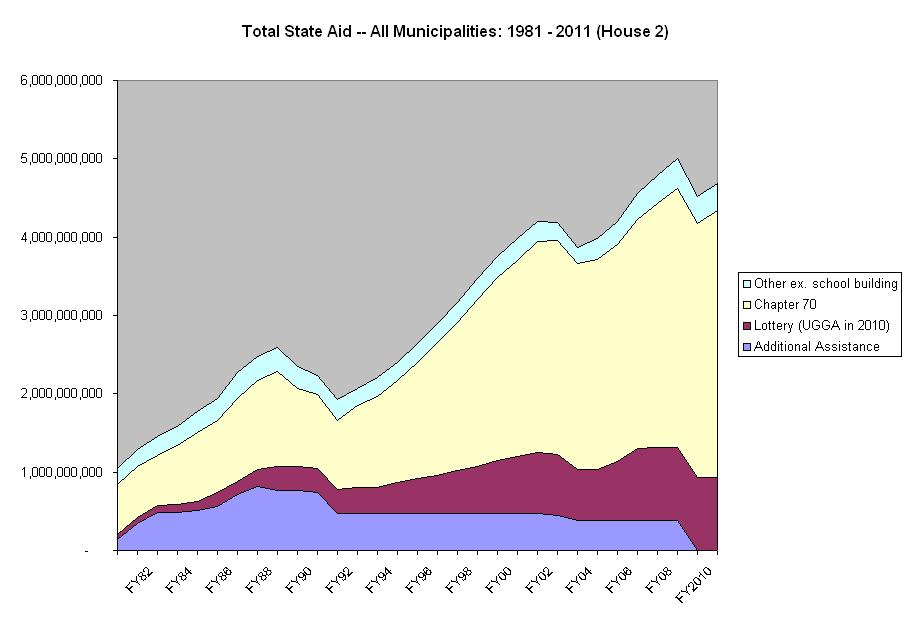 Click here for a spreadsheet with the underlying data.